Model number: EPAM960.75.GLM
---
Features ⇣
The luxurious automatic coffee machine that redefines your coffee experience.
Discover infinite customisability through De'Longhi's Coffee Link App
Revolutionary Adaptive Grinding Technology is engineered with precision to deliver the richest aroma and flavours.
Dual bean containers and independent grinders ensures optimal freshness.
Elegant striped stainless steel body and mirrored black glass with swivelling glass interface

RICH FLAVOURS AND AROMA
Choose from two different coffee bean containers for the ultimate coffee blend experience. Each container is equipped with an independent grinder to ensure dedicated grinding, preserving the full flavours and aroma of each type of beans.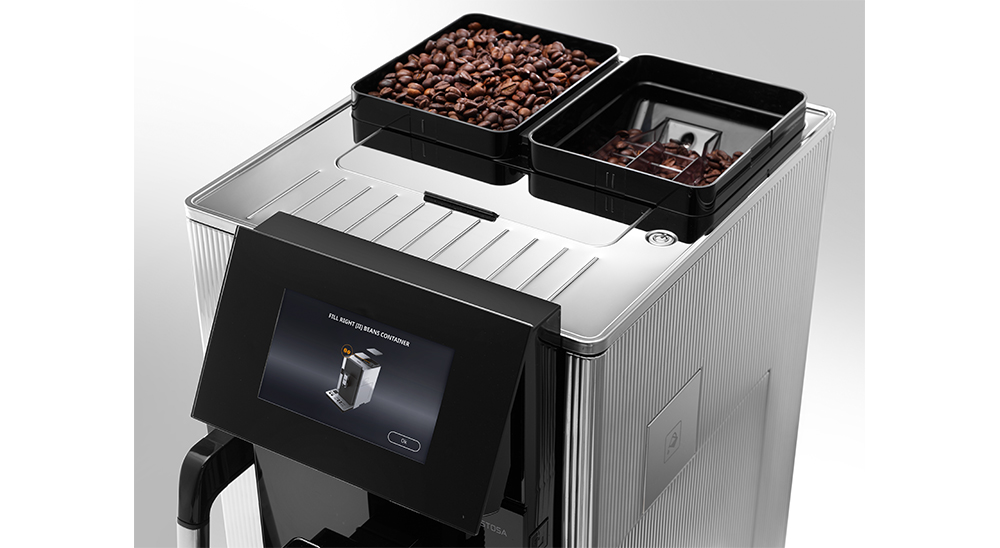 MORE THAN JUST COFFEE
Create multi-beverages that cater to different taste buds and preferences with the exclusive MixCarafe. Imagine all possibilities from a cup of creamy hot chocolate, cold frothy milk or even a cup of deliciously refreshing coffee cream.
PERFECT TEXTURE AND MOUTHFEEL
Enjoy a dense creamy froth to a silky smooth texture for all your milk-based beverages with De'Longhi's LatteCrema System. It automatically froths to your desired selection with ideal density and textures, delivering up to 2 cups simultaneously to ensure the best in-cup results till the last drop.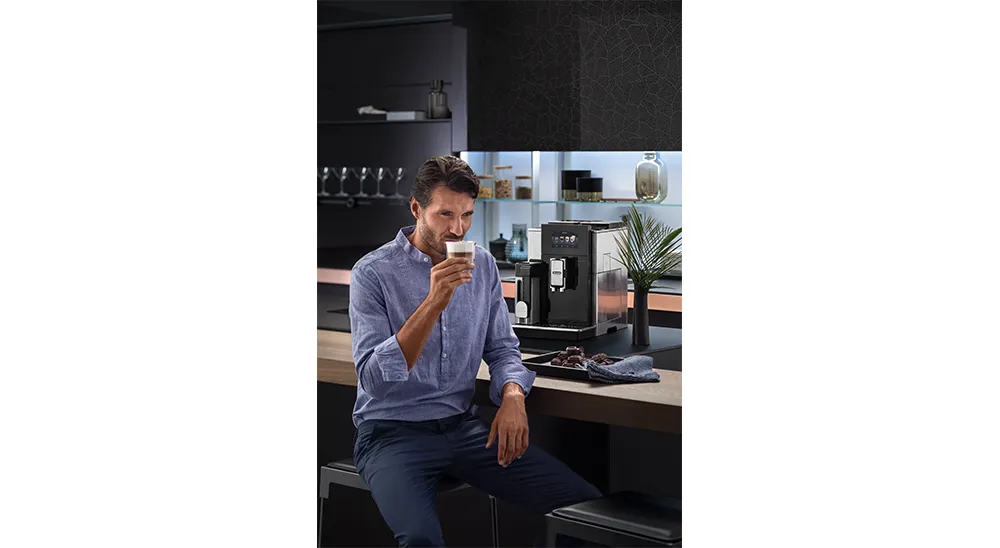 MORE FREEDOM, MORE INDIVIDUALITY
Enter the world of endless possibilities through De'Longhi's Coffee Link App that allows you to personalise your favourite beverages to your desired aroma, temperature, and quantity. Store your preferred settings for up to 6 different user profiles, ensuring the perfect coffee experience, cup after cup.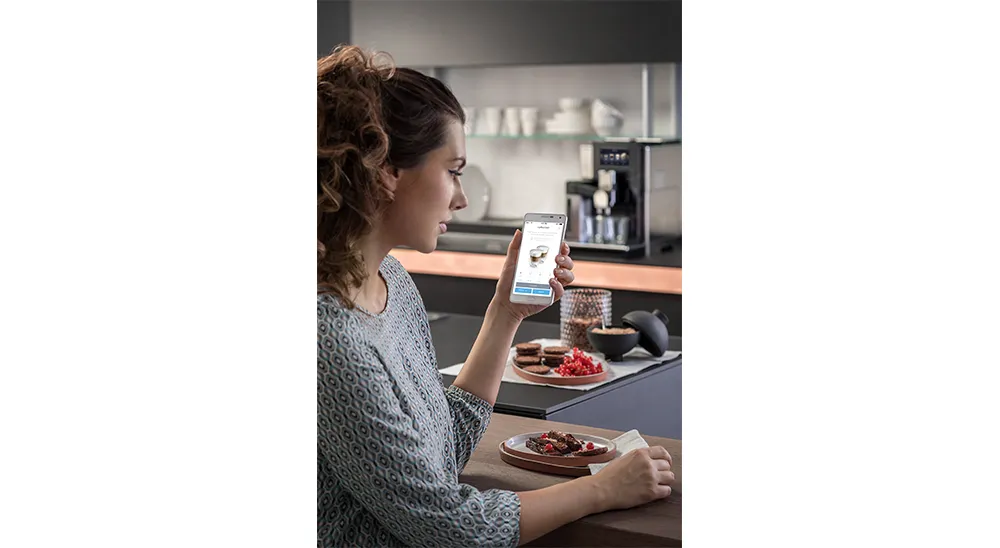 TRUE ITALIAN MASTERPIECE
A unification of Italian passion and modernity. Maestosa elevates the standard of coffee experience with sleek contemporary designs and ergonomic swivelling touch interfaces, pushing the frontiers of bean to cup coffee machine experiences.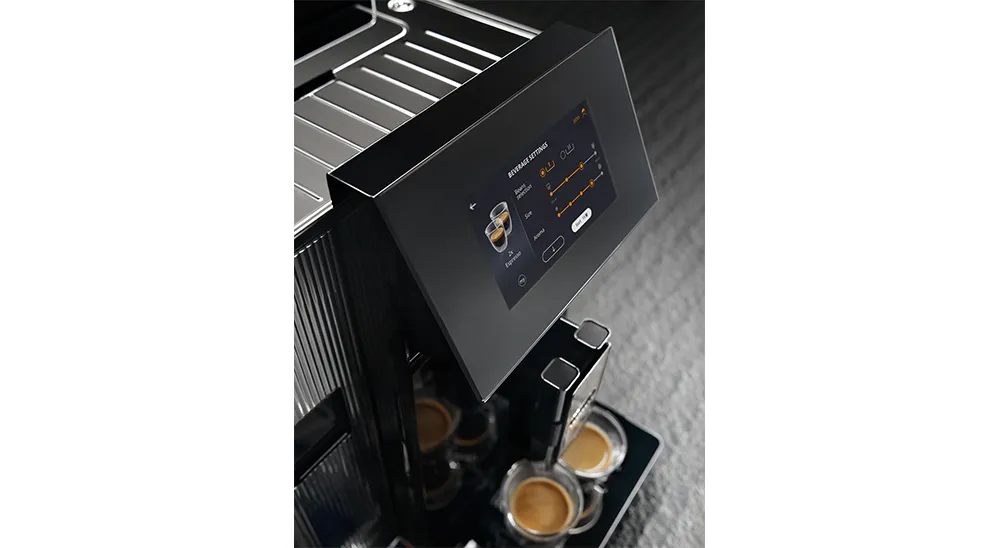 ---
Core Technology ⇣
ADAPTIVE GRINDING TECHNOLOGY
The independent burr steel grinders are calibrated with 100% accuracy to deliver excellent precision in grind fineness. This grinding level electrically controls and adjusted according to the coffee blend and personal taste to preserve the best flavours.
FRESHEST COFFEE
Coffee grounds are deposited in the brewing unit through a Tubeless technology that minimizes the coffee grind left inside the grinder. This eliminates contamination of subsequent coffee grounds ensuring the freshest coffee in every brew.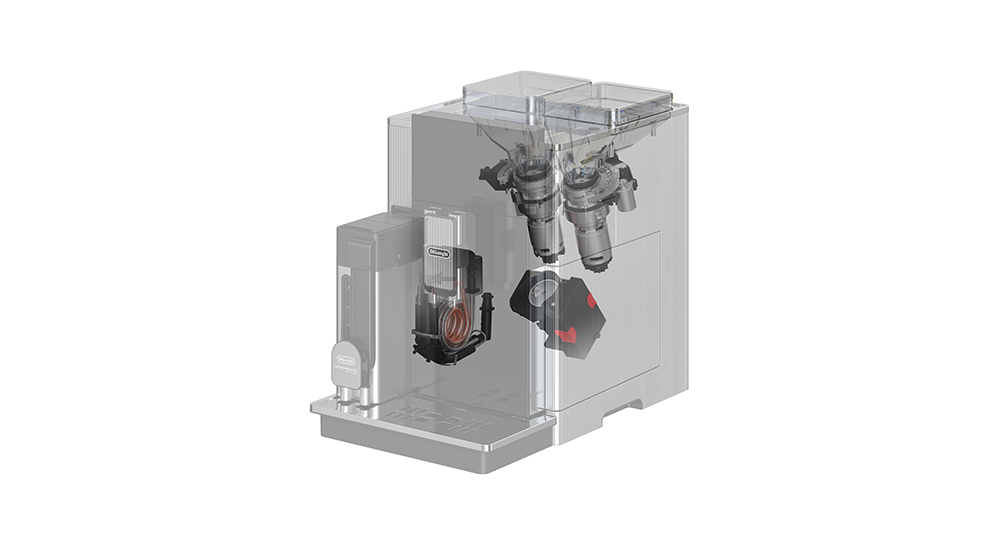 ACTIVE TEMPERATURE CONTROL
The heart of the machine ensures consistent dosage and uniform tamping through pre-infusion, extracting the full aroma with ideal pressure and precise water flow to deliver a perfect espresso with a perfect crema.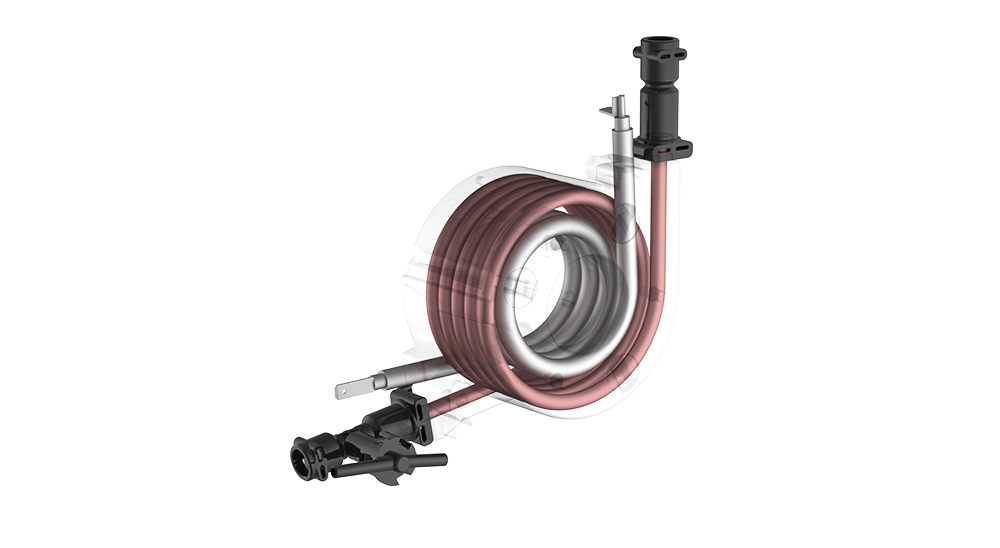 VARIABLE BREWING
De'Longhi's dual heating systems consisting of the water heating circuit and dedicated thermoblock guarantees the precise temperature stability for both milk texturing and coffee extraction. This provides you with the perfect milk-based coffee temperature, serving you consistent barista-quality coffee every brew.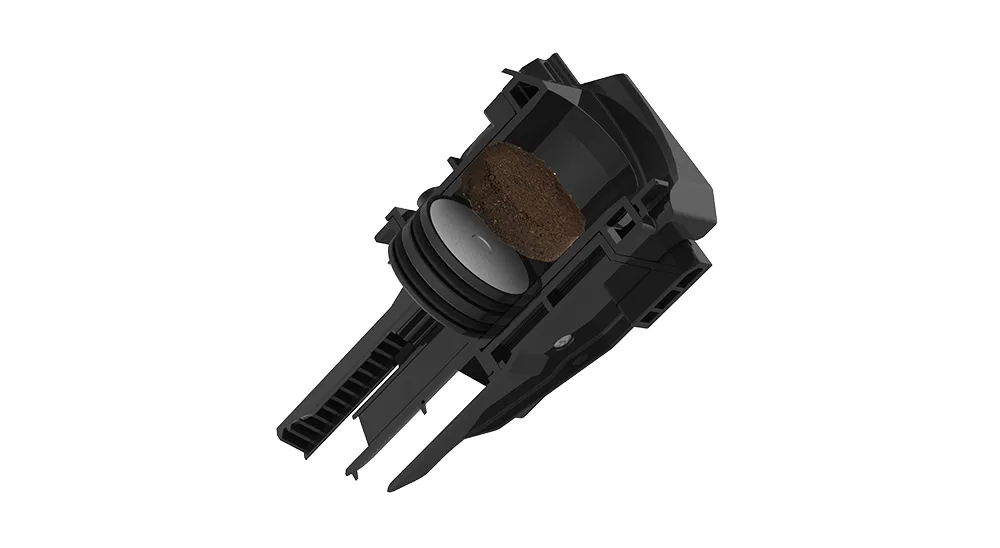 LATTECREMA SYSTEM
The state-of-the-art LatteCrema System skillfully mixes a perfect ratio of milk, steam and air at the perfect temperature to create decadent velvety froth on your milk-based drinks. It is also equipped with a self-cleaning system to ensure optimal hygiene and ease of maintenance.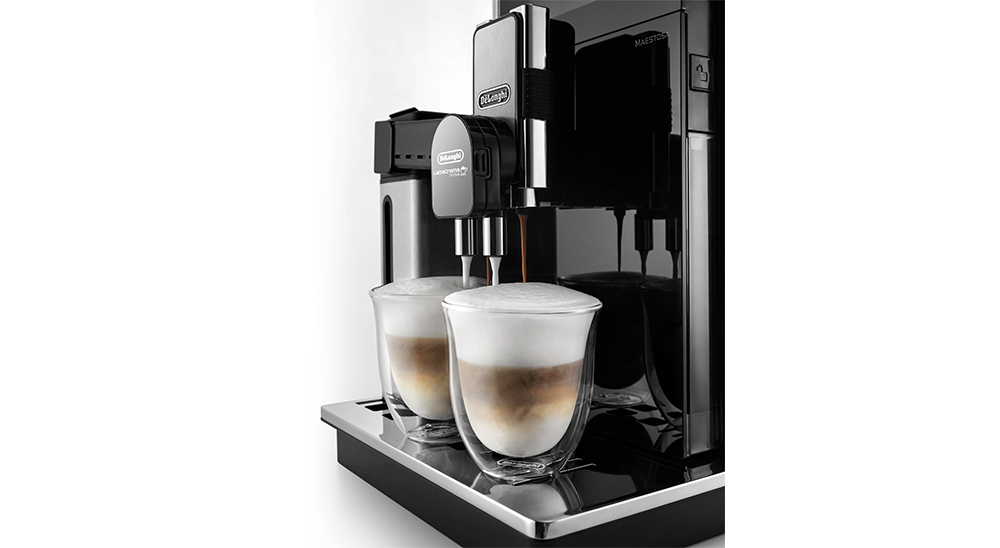 ---
Specifications ⇣
| | |
| --- | --- |
| Milk recipes | Cappuccino, Latte Macchiato, Cappuccino+, CappuccinoMix, Hot Milk, Caffelatte, Flat White, Espresso Macchiato, Warm milk froth |
| Other recipes | Hot water for tea and infusions, Chocolate, Cold Coffee, Tea function, Hot water, Steam |
| Ability to create your own recipes | Yes:through App |
| Advanced personalisation | 6 user profiles |
| Coffee recipes | Espresso, Coffee, Long, Doppio+ |
| | |
| --- | --- |
| Cup holder | Zamac |
| Cup warmer | Yes |
| Milk system | Lattecrema System Technology |
| | |
| --- | --- |
| Bean hopper capacity (g) | 2 X 290 |
| Coffee ground container (g) | 14 |
| Dimension (wxdxh) | 290x468x405 |
| Energy class | Better than A |
| Input power (W) | 1550 |
| Max cup height (mm) | 142 |
| Maximum cup height (mm) | 142 |
| Pump pressure (bar) | 19 |
| Rated voltage/Frequency (V~Hz) | 220/240~50/60 |
| Water container capacity (l) | 2.1 |
| Weight (kg) | 16.8 |
| | |
| --- | --- |
| Colour | Black |
| Finishing | Striped Stainless Steel Body, Black Mirrored Glass Front |
| | |
| --- | --- |
| Controls | Touch Display |
| Display | 5" TFT colour |
| | |
| --- | --- |
| Mobile App | De'Longhi Coffee Link App |
---
What's in the box ⇣
x1 Maestosa fully automatic coffee machine
x1 Thermal Milk carafe (Metal case)
x1 MixCarafe
x1 Coffee starter kit
x1 Exclusive Maestosa Welcome gift bundle.
Learn how to use your Maestosa Fully Automatic Coffee Machine:
- Set the grinders and make your perfect espresso
- Personalise Maestosa profiles
- Customising coffee drinks
- Making cold coffee and cold milk foam with the MixCarafe