Model number: ECAM350.15.B
---
Features ⇣
Discover the world of speciality coffee conveniently at the touch of a button with Dinamica Black Fully Automatic Coffee Machine.
The bean to cup coffee machine is equipped with a range of recipes in the one-touch technology to deliver your favourite coffee conveniently.
Consistently flavourful coffee that promises the best quality with De'Longhi's electronically controlled grinding precision.
Experience creamy dense froth prepared by the Fixed Cappuccino system, allowing you to achieve third-wave speciality coffee standards right at home.
The soft-touch buttons and intuitive features on the fully automatic coffee machine are designed to enable fuss-free usage and make your coffee journey comfortable and enjoyable.
BARISTA-QUALITY COFFEE
De'Longhi's bean to cup coffee machines provides active temperature control between coffee extraction and milk texturing. This provides you with the perfect milk-based coffee temperature to allow a seamless preparation, resulting in consistent barista-quality coffee.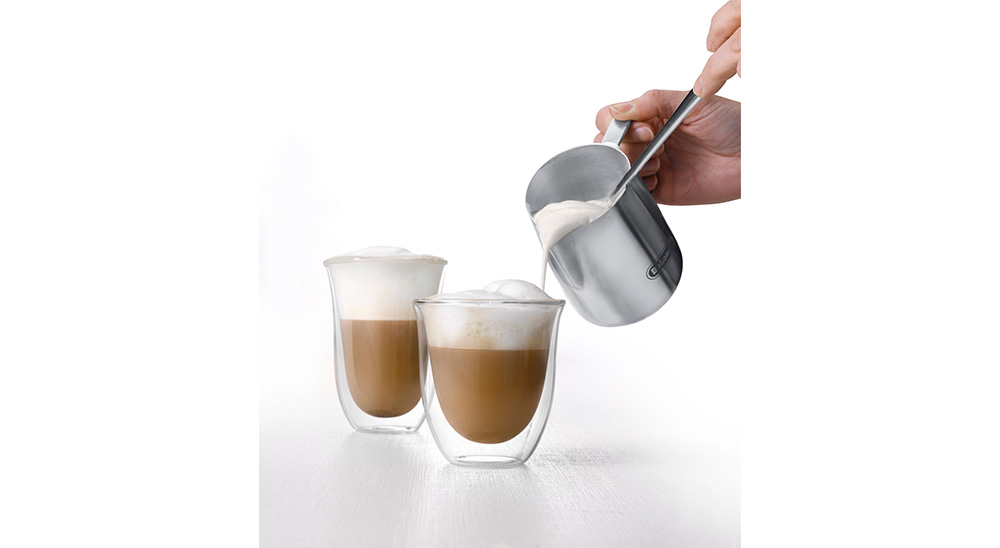 SOFT VELVETY TEXTURE
The Fixed Cappuccino System allows you to infuse your ideal proportion of steam and air into the milk to deliver the highest in-cup quality and mouthfeel to satisfy your coffee passion. The perfect beverage is the one that is tailored to your taste.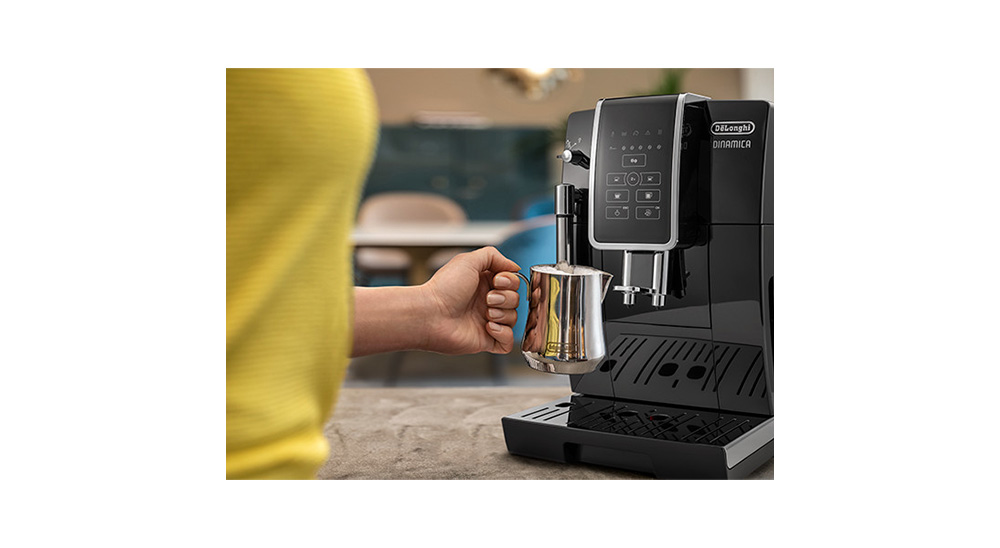 SEAMLESS INTERACTIVITY
Dinamica's one-touch technology is built in a unique and intuitive interface that engages the various functionalities to deliver the best interactions, seamlessly transporting you into the world of coffee indulgence.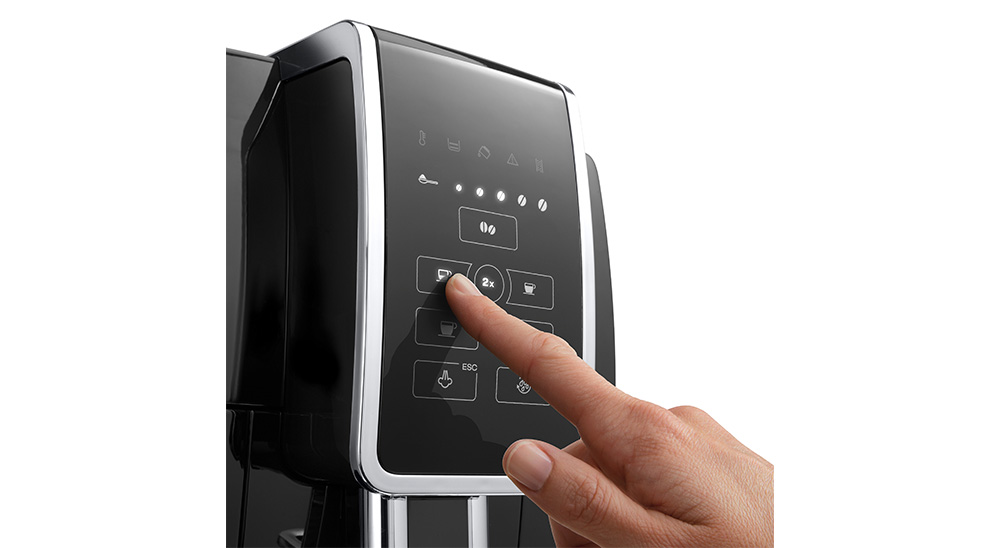 DESIGNED FOR YOU
Designed with your concerns in mind to ensure effortless maintenance and utmost hygiene. De'Longhi's coffee machine is equipped with dishwasher-safe drip trays and removable brewing unit for enhanced sanitation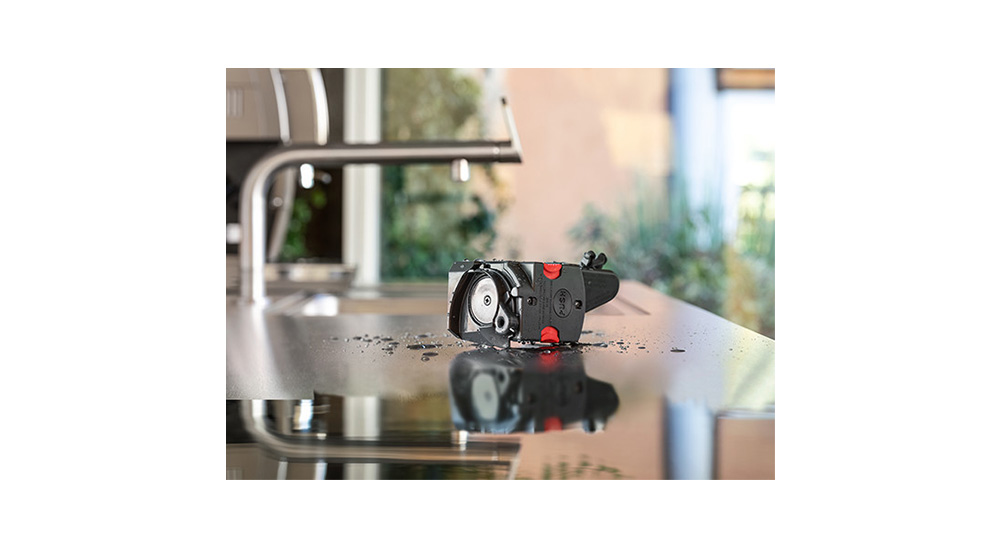 ---
Core Technology ⇣
INTEGRATED GRINDING TECHNOLOGY
The conical burr steel grinders are calibrated with 100% accuracy to deliver excellent precision in grind fineness. This grinding level is electrically controlled and adjusted according to the coffee blend and personal taste to achieve the best flavours and aroma.
FRESHEST COFFEE
Coffee grounds are deposited in the brewing unit through a Tubeless technology that minimizes the coffee grind left inside the grinder. This eliminates contamination of subsequent coffee grounds ensuring the freshest coffee in every brew.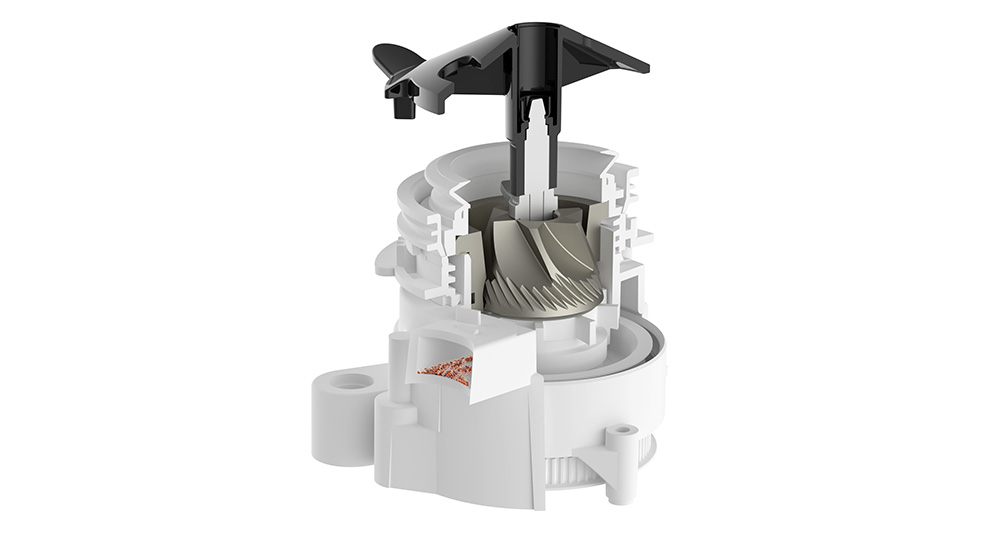 ACTIVE TEMPERATURE CONTROL
De'Longhi's dual heating systems consist of a water heating circuit and dedicated thermoblock guarantee the precise temperature stability for both milk texturing and coffee extraction. This provides you with the perfect milk-based coffee temperature, serving you consistent barista-quality coffee standards.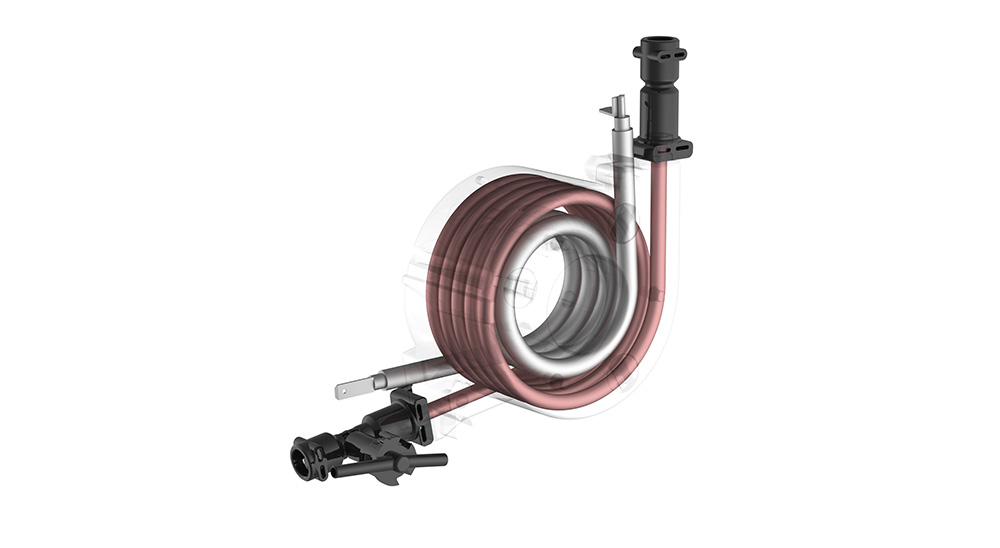 VARIABLE BREWING UNIT
The heart of the machine ensures consistent dosage and uniform tamping through pre-infusion, extracting the full aroma with ideal pressure and precise water flow to deliver a perfect espresso with a perfect crema.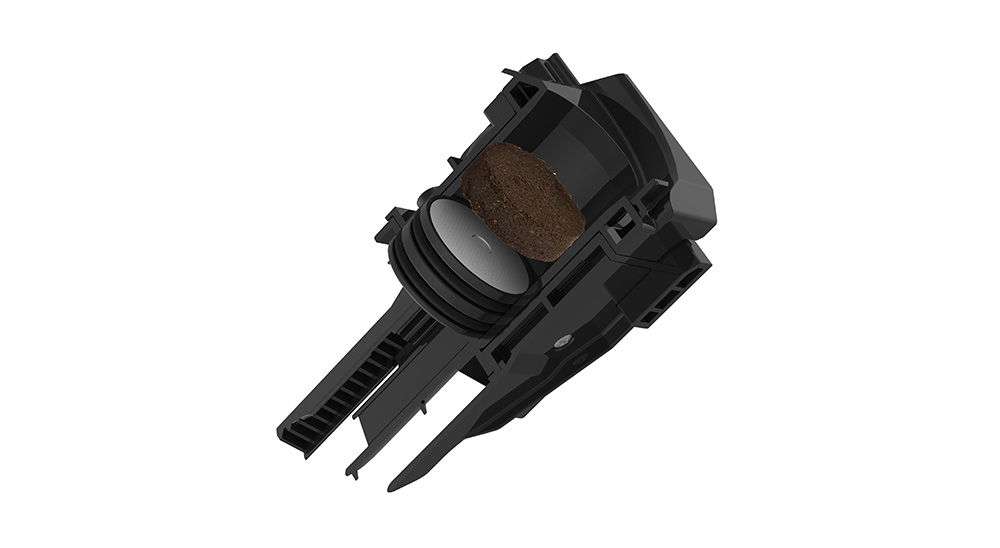 ---
Specifications ⇣
| | |
| --- | --- |
| Other recipes | Hot water, Steam |
| Coffee recipes | Espresso, Coffee, Long |
| | |
| --- | --- |
| Cup holder | Stainless steel |
| Milk system | Cappuccino System |
| | |
| --- | --- |
| Beans container capacity (g) | 300 |
| Dimensions (wxdxh) (mm) | 236x429x348 |
| Energy class | Better than A |
| Grounds container capacity (n) | 14 |
| Input power (W) | 1450 |
| Max cup height (mm) | 135 |
| Pump pressure (bar) | 15 |
| Rated voltage/Frequency (V~Hz) | 230 V / 50 Hz |
| Water container capacity (l) | 1.8 |
| Weight (kg) | 9.5 |
| | |
| --- | --- |
| Colour | Black |
| Finishing | Plastic |
---
What's in the box ⇣
x1 Dinamica Black Fully Automated Coffee Machine
x1 Coffee Starter Kit
Learn how to use your Dinamica Black Coffee Machine:
- How to set up your new coffee machine
- How to start making coffee using one-touch recipes
- How to froth the perfect milk-based coffee beverages
- How to descale your coffee machine